Blenheim Palace Grand Bridge (North and South heads)
Designed by Sir John Vanbrugh, and part of an internationally-renowned vista at our UNESCO World Heritage Site described as the 'finest view in England'.
Crucial Heritage Stimulus Fund Helps Conserve Iconic Grand Bridge

It's hoped the restorative work taking place will provide a fascinating insight into the bridge's heritage. Early test investigations have revealed paved sections and older, cobbled areas.
The Grand Bridge has a number of internal rooms, some with extant chimneys, as well as some evidence of historic cornice and plasterwork all of which demonstrate that the bridge was once intended to be habitable.
Blenheim is one of 445 heritage organisations across the country which will share £103 million to help restart vital reconstruction work and maintenance on cherished heritage sites, keeping venues open and supporting those working in the sector.
Culture Secretary Oliver Dowden said:
"As a nation it is essential that we preserve our heritage and celebrate and learn from our past.

"This massive support package will protect our shared heritage for future generations, save jobs and help us prepare for a cultural bounceback post covid." he added.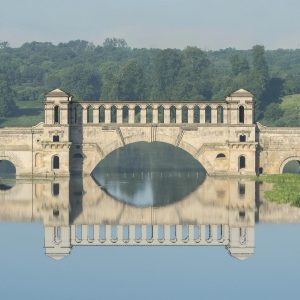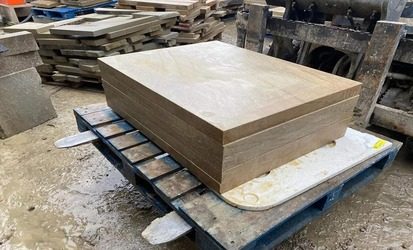 This particular stone now commonly known as "Blenheim Buff" is a genuine traditional grit stone which is hewn from our own quarry supply in West Yorkshire, the stone is a traditional product which carries the blends and tones often missed by the mass MACHINE produced paving stones that are often seen in today's conurbations …
If a genuine hand finished sawn smooth paving stone is what your project demands then this is the stone for you.
Stone details
Cut and supplied to a thickness of either 50mm or 63mm thick and supplied in 600mm widths x random length formats.
If you have a restoration project which requires authenticity then please do not hesitate to contact us here.…
Blenheim article can be viewed here.